"Welcome, welcome, welcome! Happy Hunger Games and . . .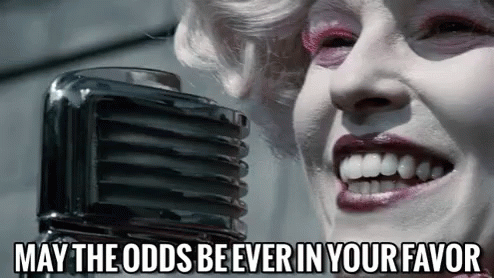 Words cannot begin to express the love I have for this series. Reading them in High School, I originally took the books at face value, but as I grew older and more scholarly, I realized the magnitude of the series itself. Desiring to learn more and investigate this series more thoroughly I wrote my Master's Thesis on Human Agency within the series. However, this was not enough for me. I researched a combination of over one hundred books, articles, essays, and online forums. I discovered a lack in the scholarship. While many scholars analyzed Katniss Everdeen, Collins's protagonist, few to none examined other characters such as Prim, Peeta, Gale, Haymtich, Cinna, Rue, or Finnick.
Noting this gap, I wrote a query letter and proposed a book idea to investigate agency throughout this multitude of characters. I am pleased to share that I signed with McFarland & Company Publishing to publish this book in late 2018. While it is still considered a "working-title" with the publishers, I hope to title my scholarly book The Agency Games: A Character Analysis of Human Agency.
Therefore, over the next year, I plan to regularly share Hunger Games themed posts. I hope you enjoy them!
My first Hunger Games themed post will be published tomorrow and will discuss the differences between the first novel and movie!
Let me know, what do you think of The Hunger Games?
Team Peeta or Team Gale?