Thank you to all of my followers who have made this possible!
I started this blog in October 2017 and as of today, I have reached 900+ followers!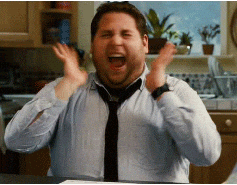 This is such a huge accomplishment for me! I want to give a special shout out to those followers who I engage with every week! So to those who are regularly stopping by, liking, and leaving a comment, (you know who you are):
Thank you! Thank you! THANK YOU!
Now, that I've hit the 900s, I want to host my first-ever Giveaway! That's right, I'm going to reach for the stars and attempt to hit that 1,000 mark! Here's how it will work!
Giveaway Prize:
In keeping with my love of The Hunger Games trilogy, I will be mailing out a brand new box-set, containing all three books to the winner of this Giveaway! This box set includes The Hunger Games, Catching Fire, and Mockingjay. You will receive it to the address of your choosing (within the United States) in plenty of time to read up and get re-acquainted with these beloved characters before my book The Agency Games is published. Don't you just love the smell of new books? Don't you love the Hunger Games? The odds could be in your favor to win, if you just follow the rules down below:
Rules:
In order to win this fabulous box set, you must follow two simple rules.

You must be subscribed to my page to be considered for the drawing. Not subscribed yet? Not to worry, go to my home screen and click the lovely button that says FOLLOW 🙂
You must also reblog this Giveaway on your own blog and leave it up for the remainder of the Giveaway for an extra entry!
The Giveaway ends with the 1,000th Follower and the Winner will be announced the next day!
There you have it everyone! Thank you again so much for your support, it means the world to me!