Do you ever open WordPress, look at that blank screen and think, "This is it. This is the moment when I run out of topics to blog about."
And in that moment, you begin to panic. Will you ever blog again? Will you be reduced to merely someone who used to blog instead of someone who blogs? What will your followers think? Will they even notice? Should you just shut down your blog?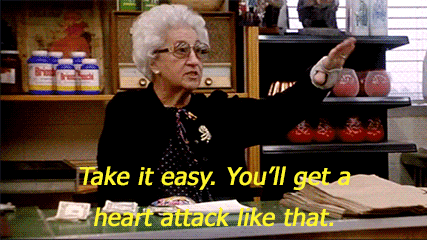 Seriously, calm down and stop freaking out.
Yes, you have run out of topics to write about and things to blog about (for now). Just because you are currently stumped does not mean that you will continue to be. However, you cannot stare at a blank screen and force yourself to write (most likely nothing will happen and if you do produce anything, it probably won't be any good.) So calm down, and allow yourself to accept that you won't be writing today.
However, do NOT sign off!
Do you want to grow a successful blog? Writing blog posts is only a part of blogging. Another large part of blogging is building your community and engaging with fellow bloggers. Go visit those other blog sites (that you should be following) and maybe even find new blog sites to follow. Click on your "Reader" and type in something that you are interested in. When you can't write or blog, you should be reading! Reading other blogs:
Encourages community.
Helps you get to know other bloggers
Helps other bloggers get to know you
Creates a society of reciprocation
So, get out there and start reading!
Happy Blogging Everyone!
©KaylaAnnAuthor
© KaylaAnn and KaylaAnnAuthor.wordpress.com, 2019. Unauthorized use and/or duplication of this material without express and written permission from this site's author and/or owner is strictly prohibited. Excerpts and links may be used, provided that full and clear credit is given to KaylaAnn and KaylaAnnAuthor.wordpress.com with appropriate and specific direction to the original content.