Happy New Years Eve!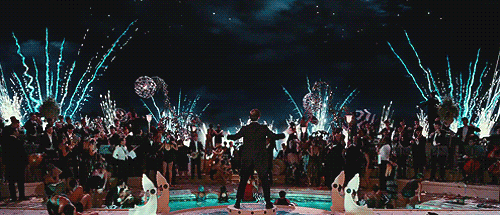 If you're anything like me, you might be interested in the history of things. So here we go about a brief history of New Years Eve!
In 46 B.C. Emperor Julius Caesar introduced the Julian calendar which included January 1st as the first day of the new year. Caesar chose January partly to honor the month's namesake: Janus – the Roman god of beginnings. This god was most known by his two faces, one that looked into the past and one that looked into the future. Even back then, Romans celebrated by exchanging gifts, decorating their homes, hosting wild parties, and offering sacrifices to Janus (I'm glad we don't do that one anymore).
It was Pope Gregory XIII that firmly establish January 1 as New Year's Day in 1582.
Traditions
In Spain people eat a dozen grapes to symbolize their hopes for the new year right before midnight.
In many places legumes are considered to resemble coins and foretell financial stability. That's why people in Italy eat lentils and people in the United States eat black-eyed peas. (While I don't believe that black-eyed peas will actually do anything for me, my great-grandma did and so every year we eat some to honor her memory).
In the United States, the most famous tradition on New Year's Eve is the dropping of a giant, fabulous, lit-up ball in New York's City's Time Square at midnight.
In places such as Cuba, Austria, Hungary, and Portugal people eat pigs because they represent progress and prosperity.
Other nations such as Mexico, Netherlands, and Greece eat ring-shaped cakes and pastries to signify that the year has come full circle.
In Sweden and Norway, people hide an almond in rice pudding and whoever finds the almond expects to have a fantastic New Year!
Are you making New Year's Resolutions? You can thank the ancient Babylonians for that! They were the first to make promises in order to earn the favor of the gods.
Well, there you have it, a brief history and some really interesting traditions! What are YOUR family traditions? Are you making any New Year's resolutions?
Please remember to be safe tonight and if you are drinking, do not drive. Buzzed driving IS drunk driving. And that is not a way to start the New Year.