A couple days go by and without warning you realize that you have gone several days without posting, you have not created scheduled posts, you have not checked or replied to any of your WordPress notifications, in short, you have abandoned your blog. You want to race to your computer, but the unforeseeable distractions that first kept you from your blog are still there, still demanding your time, you cannot blog, you don't have the time, and so you go another day without posting, commenting, liking, or replying.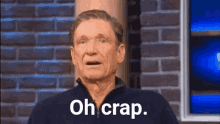 If this has happened to you, don't lose hope or feel that your blog is now destined to fail. I believe that every blogger has experienced something similar to the above scenario. I know I did this past week.
For anyone who has noticed by absence (I apologize if that sounds arrogant), you may have wondered why I missed two posts last week and why it took me so much longer than normal to reply to your comments.
First, let me apologize for not responding.
I believe that blogging manners require reciprocal communication and as such, my manners slipped.
Second, let me explain.
As some of you may know from the blog post before this one, "Invisible Illness," April is IBS awareness month. This is ironic as I had a flare-up last week that landed me in the hospital. Thankfully, I did not remain long and within a  couple of days I was feeling back to myself. However, due to what I missed on my bad days, I spent the next several days playing catch-up. Without my pre-scheduled posts to float me through, as a result, my blog became neglected. However, I am back and I plan to be more on top of my work. Thank you for your understanding.
Third, let me offer you some free blogging advice for what to do when you miss a day . . . or two . . .
First, breathe, it is not the end of the world. Yes, it does kind of suck, and yes, you do feel like you have let down your followers, but odds are, they do not feel the same way. In my experience, my followers (my friends) are always understanding and, most likely, yours will be too.
Second, get back on the horse. Don't give up! It may seem like you've neglected your blog for too long and you should just let it die a silent death. If you enjoy blogging, in any way, shape, or form, you owe it to yourself to jump back online and give it another go.
Third, work harder on creating and maintaining scheduled posts. These scheduled posts have been a life-saver for me in the past and when I miss a day or two, I am reminded how important they are for me when I am simply overwhelmed by life.
Fourth, take advantage of whatever time you can get to blog. This advice is why I am currently sitting in a hallway of my college, laptop sitting on my knees and plugged into the wall, desperately trying to get in some blogging time before I need to go and teach. Do the best with what time you have.
Well there you have it guys! Blogging, especially good blogging, is hard work most of the time, but in my experience, it's most often worth it! I hope this post helps encourage you in your own blogging schedules.
Happy Blogging!
©KaylaAnnAuthor
© KaylaAnn and KaylaAnnAuthor.wordpress.com, 2018. Unauthorized use and/or duplication of this material without express and written permission from this site's author and/or owner is strictly prohibited. Excerpts and links may be used, provided that full and clear credit is given to KaylaAnn and KaylaAnnAuthor.wordpress.com with appropriate and specific direction to the original content.