Hey Everyone, here is my monthly update on my book: (working title) The Agency Games!
The Agency Games is a nonfiction book which analyzes human agency within the popular Hunger Games trilogy. I will be doing in-depth character analyses of individuals such as: Katniss Everdeen, Peeta Mellark, Gale Hawthorne, Haymitch Abernathy, Cinna, Primrose Everdeen, and more in trying to understand how human agency is discovered, maintained, tested, lost, and regained in a dystopian society and how that relates to us as readers.
On January 22nd, 2018, I posted by first update. I was at a total of 22,000 words and 88 pages.
The goal was to write approximately 500 words per day so that I can meet my goal of 75,000 words by May 31st to send to the publishers. As you might remember, I had a slight bump in the road when I had to completely re-do my Cinna and Haymitch chapter.
There were 31 days in between January 22nd and February 22nd, meaning that at 500 words per day, I should have written approximately 15,500 words with a grand total of 37,500 words. So, let's see how I did. . .
As of February 22nd, 2018, I have a grand total. . .
41,000 Words!
I knew I was on track, but it turns out I was actually doing more than I thought. Between January 22nd and February 22nd, I wrote 19,000 words!
I am over halfway to my goal! And it feels a lot like this: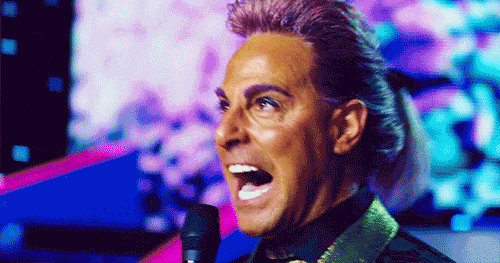 As great as this feels, I cannot slack off now! I still need 34,000 words and that requires the same level of dedication and accountability as before. I would love to finish all the rough drafts early so that I have more time to go over it as a whole before sending it to the editors, but we shall see!
Thank you to everyone who has encouraged me, supported me, and reminded me to write.
**A Special Shout-out to TShaw who has been my writing buddy for months and  E. Michael Helms who continuously reminds me to stay on track with my writing goals!