Today, I'm going to talk a little bit about blog scheduling, more specifically, how often you should post a week.
I know, I know, I've already freaked out half of you and the other half of you are staring at the screen like this:
Blog scheduling, meaning how often you post on your blog (not to be confused with scheduling your posts ahead of time–which you should do), is going to be different for every individual. Some bloggers post every single day. *Hats off to them*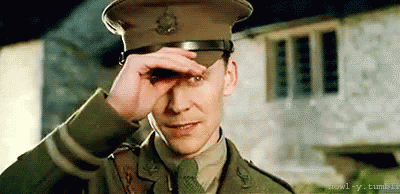 Some bloggers, like me, only post on the week days. Other bloggers only post 3 times a week, some only post once and so on and so forth. Like I said before, blog scheduling is different for every blogger. However, there are some consistencies that every blogger should keep in mind.
If you want to grow your blog, you need to be posting at least once a week. If we only see you once a month, odds are, we won't remember you all that well. (This may not be true for all circumstances but it's a general rule).
If you want to maintain followers, you need to be reading and commenting on other blogs the same amount (if not more) than when you are posting your own content.
Lastly, (and what today's blog is really about), you need to challenge yourself with your scheduling goals.
Blogging is hard, I know, trust me, I completely understand that. I'm getting close to approaching my one year blogging anniversary and some days, I feel burnt out too. However, if you don't push through it, your blog will suffer for it.
While it is wise to set realistic blogging goals, it is unwise to "settle" in your goals. For instance, if you work two jobs and you're in school or a parent, it might be a tad unrealistic to say that you are going to blog every single day. So I would suggest that you to set a realistic goal, but not a "settling" goal. What do I mean by a "settling" goal?
Story Time! I am heading back into the busiest season of the year for me and I have thought long and hard about my blogging schedule in the next coming months. I considered reducing my weekly posts to only 3 times a week so that I could lighten my load here on WordPress. However, if I was being honest with myself, I knew that I could do the 5 weekly posts, it would just require a little extra effort. For me, my unrealistic goal for a blogging schedule would be 7 weekly posts, my realistic/challenging goal would be 5 weekly posts, and my "settling" goal would be 3- weekly posts.
So, instead of settling, I am going to challenge myself to keep writing and publishing 5 weekly posts. In the successful world of blogging, we have to be realistic yes, but I think we also need to challenge ourselves and see what we are made of.
So today, I encourage you to take a look at your blogging schedule. Are you being unrealistic, realistic/challenging, or are you just settling?
What do you think? Should we challenge ourselves in our weekly blogging schedule?
Happy Blogging Everyone!
©KaylaAnnAuthor
© KaylaAnn and KaylaAnnAuthor.wordpress.com, 2018. Unauthorized use and/or duplication of this material without express and written permission from this site's author and/or owner is strictly prohibited. Excerpts and links may be used, provided that full and clear credit is given to KaylaAnn and KaylaAnnAuthor.wordpress.com with appropriate and specific direction to the original content.