It's Time for Update #2!
Alright, so it has been one full month since I posted the start to my 80,000 Word Count in 10 Weeks Challenge! (If you did not read that post, you can read it here!) Today, I am here again keeping myself accountable!
After four weeks of writing every day, my goal word count was 32,000 words. I have a grand total of . . .
32,595 Words
To be more precise, I am at the beginning of Chapter 8. I have 107 pages and
32595 ,

words.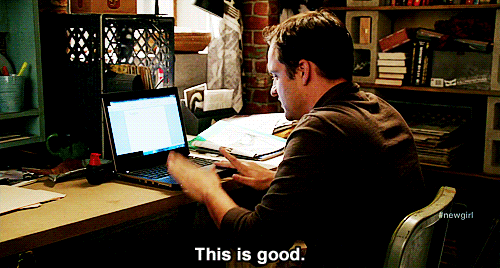 Throughout this writing challenge, I have held to my technique of stopping after a certain point, even when I REALLY wanted to keep writing (which is why I am so close to my target goal). I really believe that this is part of the reason why I have been successful so far. I avoid burnout and block all at the same time! (You can read about how to do that HERE).
I have six weeks left of my writing challenge and I am feeling confident in reaching my goal. Part of that is because of my techniques and dedication, sure, but another part of that is the support I get in person and online! Thank you for joining me and supporting me in this challenge.
I would love to hear more about YOUR projects so that I can support you in return! In the comments below let me know what you're working on or drop me a link to your latest project!
©KaylaAnnAuthor2020
© KaylaAnn and KaylaAnnAuthor.wordpress.com, 2020. Unauthorized use and/or duplication of this material without express and written permission from this site's author and/or owner is strictly prohibited. Excerpts and links may be used, provided that full and clear credit is given to KaylaAnn and KaylaAnnAuthor.wordpress.com with appropriate and specific direction to the original content.