KaylaAnn's Author Blog has officially reached 2,000+ followers!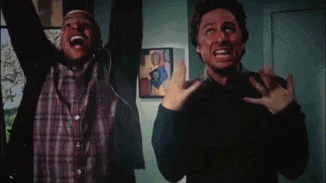 So life has been insane lately, more than insane, but I cannot think of word that aptly describes my life at the moment. In the past week, my final grades were due at the college I teach at, meaning that I had to grade 64 six page essays in seven days! It got even harder when I realized that one of my students had plagiarized (let me tell you, that is not a fun process to have to go through as a professor). At the same time, the high school I teach at, desperately needed subs, so I ended up working 20 hours more than I usually do there (on top of what I already work). Plus, my fiance and I are planning home renovations for his back house so as to turn his bachelor pad into our home when we get married. On top of that, my best friend just had her baby three days ago and she is the most beautiful child I have ever met. I already love her with all of my heart and I know that I would do anything for her.
Let me just say, the past week was insane.
Which is probably why I did not realize that my blog had hit over 2,000+ followers until today!

And let me just say, this was such a wonderful encouragement that my blog is doing what I hope it would do. I love the community that I have found here on WordPress, especially those who support, like, and comment regularly.
As a giant thank you, I would love to read your posts! I feel like I haven't been able to keep up with all your wonderful bloggers and like I have been neglecting you.
So PLEASE, in the comments, drop a single link from either your most RECENT post or your FAVORITE post from the last month.