Hello Everyone!
Today, I am taking a break from our regularly scheduled Blogmas posts to keep you updated on the publishing process for my book The Agency Games. For those of you who are new to my blog (Welcome!), The Agency Games is a nonfiction analysis of the popular Hunger Games series where I investigate human agency and how it affects primary characters such as Katniss, Peeta, Gale, Haymitch, Cinna, Prim, Rue, Finnick, Mags, Joanna, Beetee, and more!
Anyhow, as many of you might remember, I am currently in the "Peer Review" stage of the publishing process. I have two readers who reviewed my book back in August. One of them loved it and the other was not impressed. So the publication house sent out my book to a third reader to be the tie breaker. However, back in November, when I was supposed to receive my feedback, my third reader backed out due to health reasons and so the clock was set back once again as I waited for the publication house to locate a new third reader.
I am happy to announce that as of this past weekend, the editors have located a new third reader and I should be receiving my feedback sometime toward the end of January in the new year!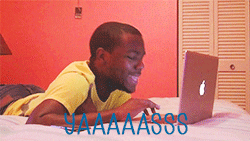 Additionally, the editors have gone ahead and scheduled me a final due date for the revised and improved final draft of my book for April of 2019! It has been a long road, but one that I am so grateful to have the opportunity to walk!
Thank you all for sticking alongside me, encouraging me and supporting me. I sometimes wonder if this book will forever be in limbo (something that will one day happen but not today) and then other days, like today, I can imagine holding that physical representation of all my hard work in my hands. This book has become more than just my "first" book. Some of you may remember that my grandfather is currently dying from cancer and it's hard, and sometimes, he is not all there. But other days, he is. The other day he asked me when I was going to start publishing my books because he always knew that I would succeed. My entire life, he has pushed me to reach for the stars and I am so grateful for that. He inspired me to work hard and to persevere. In a way, finishing this book has now become a testament to his influence on my life.
Excitement does not begin to describe how I feel. I am one step forward to becoming an official "published" author and I know that I would not be where I am today without the support of my family and friends!