Read? But we are writers, we write!
Yes, but we should also be READING.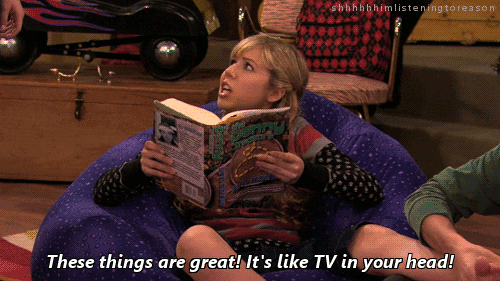 A large part of what we do is based on what we know, what we have experienced, and what we have read. Let's be honest, most writers are also reading enthusiasts. Reading and writing often goes hand in hand. Through reading we come to learn about this wonderful world of writing.
At one point in your life, a certain book or series truly inspired you. You decided, you want to write something like that. That's because reading inspires and encourages. For me, that was "The Hunger Games" series by Suzanne Collins. Reading also connects us to others, whether they are fictional characters or real people who share the same interests.
In order to be a successful writer, you want to be a frequent reader. Now of course, you have deadlines to meet and reading every day may not be possible, but in your writing journey don't forget or underestimate the power of reading.
Reading can be inspirational.
Reading can be an escape.
Reading can be an adventure.
Reading can be connection with others.
Reading can encourage.
Reading can be comforting.
What else, in your experience, can reading be?
In the comment be sure to answer, reading can be ______________.
Happy Writing (and reading) Everyone!
©KaylaAnnAuthor
© KaylaAnn and KaylaAnnAuthor.wordpress.com, 2018. Unauthorized use and/or duplication of this material without express and written permission from this site's author and/or owner is strictly prohibited. Excerpts and links may be used, provided that full and clear credit is given to KaylaAnn and KaylaAnnAuthor.wordpress.com with appropriate and specific direction to the original content.