Hey Guys,
So last Wednesday I received the long-awaited email back from the editors. In May, they sent out my manuscript to two scholarly peer reviewers who then read and returned my manuscript with their feedback. The editors in turn reviewed their comments and reached out to me with their feedback (lots of feedback.) And, the results were mixed, leaving me a lot like this . . .
One of the peer reviews absolutely LOVED my book and while they offered me some critiques on how to improve it, overall, they were quite happy with the manuscript.
The other peer reviewer did not like my book, at all, and offered more criticism than critique.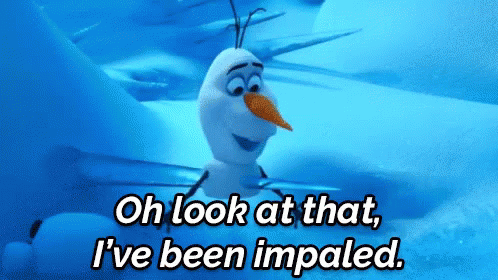 So, where does that leave me and my book, The Agency Games?
Back at the keyboard!
Yup, criticism hurts, (A LOT) but ultimately, I am going to use it to improve both this book and my overall writing abilities. The editors have offered me a chance to revise and rewrite according to some of the critiques before they send it out to a third peer reviewer who will be a "tie-breaker" of sorts. I believe that this will (unfortunately) push back the publishing date, but I am determined to push forward. Hopefully this delay will ultimately be worth the improvement.
While this certainly did cause my confidence to take a pretty nasty blow, I am lucky to be surrounded by family and friends who encourage me that even J.K. Rowling was rejected numerous times.
Not everyone will love your work, but that does not mean that you stop writing. 
Did you know that even after J.K. Rowling was made a billionaire due to her Harry Potter series and considered one of the most accomplished authors in the world, she was rejected by a publishing house in 2013. Publishing under a pen name, J.K. Rowling was rejected and told that "a writers' group or writing course may help" Galbraith (penname) to get constructive criticism of his debut crime novel." (You can read the whole article here!)
I am grateful for the positive critique that I received, and while I did not necessary expect some of the criticism, I am going to use every comment to improve my work and reach my goal!
Happy Writing Everyone!
Have you been rejected? What was your response?