This one might seem pretty obvious, but you would be surprised how many bloggers out there have never filled in their About Me page or have not filled it in properly. Whenever new people follow me, I click on their blog and go straight to their "About Me" page to figure out whether or not I'd be interested in following them back.
Think about it, your "About Me" page could make the difference between someone following or someone clicking off your page.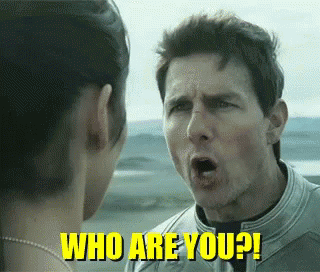 Filling in your "About Me" page should be among the first things that a new blogger does. And it should include the following:
Your name. (It doesn't even have to be your real one!) Maybe you prefer the anonymity of not having your real name online and that is perfectly fine, but you need to go by something. You can literally call yourself "Anonymous2.0" and that's fine, but your readers need an identifier to call you. Without some sort of title, you will fade from their memories.
What is your blog about? (Again, might seem obvious). One liners are great, but not for your "About Me" page. Most people will want more. Consider your main topics: writing, fashion, food, babies, etc. Maybe you have more than one focus? That's alright! Just talk about your interest for a few sentences and what bloggers can expect from your page.
What can your blog offer others. Now this one is kind of a sub-category of the point above. In talking about what your blog covers, also throw in why someone should want to read your blog. For instance, I write about writing. I intend to help others through my writing tips and experiences.
Bonus Bullet Point!Why did you start blogging? Now this is not as important as the top three, but it is still worth putting on your "About Me" page. This is your chance for readers to get to know you a bit more. It doesn't have to be long, 1-3 sentences should do the trick!
So, if you haven't already, go fill out that "About Me" page! If you already have, go through it again and ask yourself "If I read this about me page would I want to follow my own blog?"
Happy Blogging Everyone!
©KaylaAnnAuthor
© KaylaAnn and KaylaAnnAuthor.wordpress.com, 2018. Unauthorized use and/or duplication of this material without express and written permission from this site's author and/or owner is strictly prohibited. Excerpts and links may be used, provided that full and clear credit is given to KaylaAnn and KaylaAnnAuthor.wordpress.com with appropriate and specific direction to the original content.