That's right, you heard me! I am hosting a third contest through my blog!
In October 2017, I hosted a Poetry Contest that was not only a success but also a ton of fun! I got to meet amazing poets from around the globe and enjoy their work. In December 2017, I held a Blogmas Contest that really encouraged bloggers to interact with one another.
Now, I am hoping to connect with some writers (poets or no; new or old followers) who are ready to write some Flash Fiction!
What is flash fiction? It is a story told in 100 words or less. Some of the most poignant stories can also be the shortest. One of the most famous works attributed to Hemingway is a six-word short story:
"For sale: baby shoes, never worn."
Doesn't that just send chills up your spine?
Here is a sample of my flash fiction.
"Unexpected phone calls carry the brevity of life."
Your story does not have to be that short (although it can be), but it does need to be under 100 words. Anything over 100 words is automatically disqualified.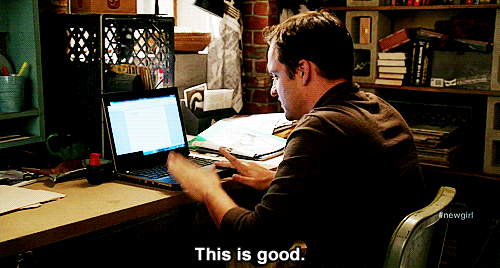 RULES:
To be eligible for this competition you must be subscribed to my blog (i.e. following and receiving emails.) Not subscribed yet? No worries! Go to my home screen and click FOLLOW (I'll receive a notification when you do :D)
Leave your flash fiction submission in the comment section.
I will be using a point system to chose the winner (this one is similar to the poetry contest system but it is a bit different):

You will receive 5 points automatically for subscribing (everyone must subscribe to be eligible)
You will receive another 2 points for sharing the contest on your your own blog and linking back (apparently WordPress removed the reblog button and replaced it with "Press This")
Your flash fiction will be rated on a 1-10 scale based on creativity, structure, content, theme, and overall awesomeness.
Technically someone can still win without sharing my contest, but sharing would provide additional points for any submissions that are tied.
You can only submit one flash fiction per blogger.

Last date for submissions is March 16th!
Prizes:
The WINNER of this Flash Fiction contest will receive:

Their flash fiction and their blog/bio will be featured on my site. This will be a great chance for you to get some publicity on another blogger's site.
It will also include a short author interview!
I can only hope that this contest will be as successful as the last. I am anxiously awaiting your amazing submissions. Good luck!
Happy Writing Everyone!