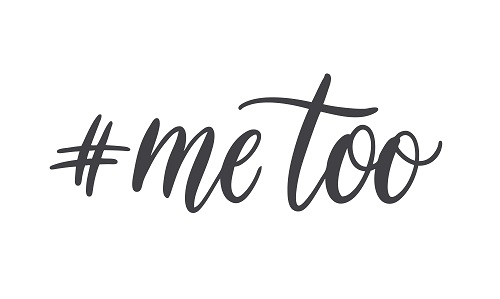 For those of you who are unfamiliar with the #metoo movement (have you been living under a rock?), let me briefly explain it to you. In the United States 1 in 4 girls are sexually assaulted; 1 – 6 boys are also sexually assaulted because evil does not discriminate against gender. Unfortunately, I know at least 3 women who are close to me who have been sexually assaulted.
The #metoo movement began as a way for fellow sexual abuse victims to support their sisters and brothers by coming out with their own horror stories. In additional to support, the frequency of the #metoo hashtag was intended to show just how vast this problem truly is!
Now, Sandals Church is asking the question that others everywhere are asking: where is God in this situation?
To further explain, Pastor Matt Brown, his wife Tammy and close friend Christina took the stage to help the Church understand God's Heart for the abused.
This Sunday sermon was quite different from what you might expect from church. Pastor Matt sat on an armchair while his wife and close friend sat on a couch on the stage. Matt explained that this sermon would be different because of the subject. Both Tammy and Christina had been sexually abused and both were there to share their stories, but more importantly to share how God helped heal them.
Through their conversations, Pastor Matt laid out the basic outline for how God expects the Church to react to sexually abuse:
God wants us (the Church)
To Acknowledge the Problem

We cannot pretend that this is not a problem, it is, and it is something that we have to address and confront.
To Create a Safe Place for Healing by…

Listening 

So many times, those who have been sexually abused just need someone who will listen without judging, without pretending to understand, without offering "Christian blibs" – (God never gives your more than you can handle). Just listen.

Reporting

"Love . . . does not rejoice about injustice but rejoices whenever the truth wins out." – I Corinthians 13:6

Offering Support

Instead of offering advice, ask questions like "How can I help you?"
"Brothers and sisters… Encourage those who are timid. Take care of those who are weak. Be patient with everyone." – I Thessalonians 5:14
To Bring them to Jesus

The abused don't just need dealing they need the Healer.
"He will wipe every tear from their eyes, and there will be no more death or sorrow or crying or pain. All these things are gone forever." And the one sitting on the throne said, "Look, I am making everything new!" – Revelations 21:4-5
Warn the Guilty & Protect the Innocent

One of the most powerful things Pastor Matt did during this sermon came at the end when he touched on this bullet point. He admits that in a church as large as Sandals there are bound to be evil people and sexual abusers.
Pastor Matt issues his warning to sexual predators:

"This week I watched a father in tears in a court in the U.S.A. lunge at the molester of his daughters, a doctor whom he trusted, he lunged at them and he was stopped by police officers and if you listen very carefully, you can hear the police officers trying to calm him down by saying "We understand." And the father is writhing and here is why: because no matter how long they lock that predator up there is no justice on this earth. But I want you to know, if you've been abused, you have a father in Heaven, and when he pounces, there is NO ONE who can hold him back. NO ONE. And Jesus Christ's harshest words are these: If you hurt one of these little ones you are better off drowning yourself. . . . . . . 
If you want mercy from God, you must throw yourself to the mercy of the courts!

Pastor Matt's encouragement for the church:

We are to be safe/ be a safe place for the abused.
Have you been abused? Have you been hurt? I am so sorry for your pain. I am sorry for what has happened. I know that there is very little that I can do to take away your pain, but there are people who want to help. Please seek help either from friends or family, your church or even from Sandals church at: move.sc/help to connect with Soul Care.